Dr. Julie McNabb
chief executive officer
Dr. Julie McNabb was selected as the Chief Executive Officer of Horizons of Okaloosa County, Inc. in January 2009. She had begun working at Horizons in 1997 after moving back to the area from northern Virginia. She was originally hired at Horizons as a program manager and was later promoted to Chief Operations Officer.

Dr. McNabb has lived in the area since 1986 (except for a short stint in northern Virginia) and is a product of two of the area's finest educational institutions. She earned her Bachelor's Degree in Psychology from Troy University, her Master's Degree in Counseling and Human Development from Troy University, and her Doctorate (Ed.D.) from the University of West Florida. Prior to working at Horizons, Dr. McNabb provided Case Management services to people with developmental disabilities in Manassas, Virginia and conducted Psychological Testing services on children and adults here on the Emerald Coast.

Dr. McNabb and her husband, Colonel Brian McNabb (retired), have three children. Shawn is a 2006 graduate of Florida State University and is a Lieutenant in the United States Air Force living with his wife, Ashely, in Kadena, Okinawa where he serves as an Air Battle Manager. Krista is a 2009 graduate of Florida State University and works as a Senior Pharmacy Tech at Walgreen's in Destin, Florida. Cameron is a freshman at St. Petersburg College in Clearwater, Florida playing baseball as a Titan.
Email Julie McNabb: jmcnabb@horizonsfwb.com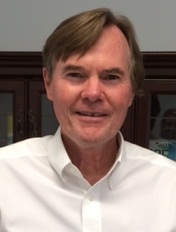 Tom Huebner
Chief Financial Officer
Tom Huebner is the Chief Financial Officer. He began his career at Horizons February 2014.  He earned his Bachelor Degree in Psychology from the University of Colorado and later returned to earn his accounting degree.  He achieved his Certified Public Accounting (CPA) credentials in the state of Colorado.  Tom's greatest fulfillment is his marriage and his adult children.

Email Tom Huebner: thuebner@horizonsfwb.com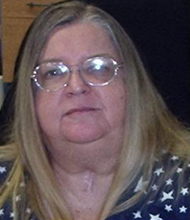 Pamela Bauchwitz
Administrative Support Clerk
Pamela Bauchwitz began her professional career in Chicago teaching Junior High on the south side of the city. She volunteered and tutored in many inner city projects including developing a program of departmental instruction and the design and implementation of a school library. After a half year as acting school principal, she moved to Florida and joined the ARC School of Hope in September of 1976. She began as a teacher's aide and by 1985 Pam was promoted to Director of the School of Hope and Birth to Three where she remained until May of 2003. During this time she organized the first Walk for Hope, developed the Seascape fundraiser that has become an annual event, successfully wrote and managed several grants, oversaw the change from The School of Hope to the present day Children's Center, and achieved national accreditation with NAEYC-the National Association for the Education of Young Children. Horizons was one of two programs in the county to achieve this. In 2003 Pam was brought to the Administrative building to conduct a feasibility study to build a new child care center and in 2004 she assumed the duties of Director of Personnel and Staff Development. Pam ensures all staff is properly trained in compliance with standards and that all staff maintains current certifications. Pam completes all new hire processing, manages worker's compensation claims, manages the maintenance for Horizons fleet of vehicles and serves as health and safety coordinator. She is also responsible for employee benefits. Pam credits the principal she worked under in Chicago and John Askew former CEO of Horizons for their faith in her, support and the full autonomy they gave her in trying to make a difference in the life of the many children and families she was able to serve. The accomplishments she is most proud of are her two children, Heidi and Michael.
Email Pamela Bauchwitz: pbauchwitz@horizonsfwb.com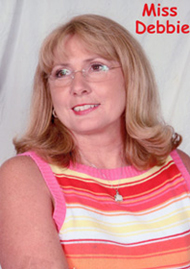 Debbie Smith
children's center director
Debbie Smith has worked at Horizons since April, 1992. She was appointed as Director of the Children's Center in May, 2003. She is the mother of two and the grandmother of six. She feels a strong commitment to the children she serves.
Education: Debbie has an Associates of Applied Science degree (AAS) in Early Childhood Education; Director's Credential; Debbie is currently pursuing a bachelor's degree.
Email Debbie Smith: dsmith@horizonsfwb.com
L.A. Woodall
Director of Community Development
LA is the Director of Community Development. He is responsible for all aspects of fundraising, branding, marketing, community programs, and partnerships. LA is also involved with all four area Chambers of Commerce, the Okalossa County Development Committee, and the Emerald Coast Foundation.
Email LA Woodall: lawoodallhorizons@gmail.com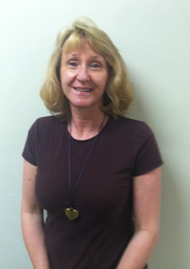 Debra Diemand
Program Manager/Infant-Toddler Developmental Specialist
Debra Diemand oversees the Birth to Three program affiliated with Florida Early Steps. She graduated with a BA in Developmental Science from the State University of New York at Plattsburgh. After touring the world with her military husband, they settled in Northwest Florida in 1991. Debra's first job with Horizons began in 1992, at the Children's Center. In 1994 she began working with the Birth to Three Program as an Infant-Toddler Developmental, taking over the position of Program Manager in 2006.
Email Debra Diemand: ddiemand@horizonsfwb.com
Mike Whitley
Manager of Residential Habilitation
Mike happened upon his career in Developmental Disabilities as a parent of a daughter with disabilities. His daughter, Meredith had several developmental disabilities and Mike quickly learned what it takes to become an advocate for those who can't always advocate for themselves. Mike and Meredith were very active for The Arc and The United Way.

When Meredith passed away, Mike decided to continue what he had learned as a parent/advocate and started to work as direct support staff for a provider agency. Mike continued his advocacy efforts with The Arc, serving as board president as well as being appointed by the governor to serve on the North Carolina Council on Developmental Disabilities all while completing his education in Human Services.
Prior to moving to the area, Mike held the position of Operations Manager for a provider in N.C. for 8 years. Mike has a total of over 25 years' experience as parent/advocate and as a professional.
Mike and his wife, Crystal have 3 adult sons who plan to visit Dad and Mom at the beach…often.  
Email Mike Whitley: mwhitley@horizonsfwb.com
Nikki Owen
supported living manager
Nikki Owen earned her Associates of Arts from Okaloosa-Walton Community College in 1994. She graduated from the University of West Florida with a Bachelor of Arts in 2003, with a major area of study in Criminal Justice and a minor in Psychology. Nikki first joined Horizons in October 1994 and has worked a range of positions.  Most recently, she has been supervising both the Supported Living and In Home/Personal Supports programs.  Nikki has been certified by the Agency for Persons with Disabilities (APD) as an instructor for Introduction to Developmental Disabilities, Health and Safety, and Zero Tolerance, and by Professional Education Services, Inc., as an instructor for Therapeutic Alternatives in Crisis Training. Nikki and her husband, Gregg Owen, reside in Fort Walton Beach and are the proud parents of twin daughters, Melissa and Emily.
Email Nikki Owen: nowen@horizonsfwb.com
Jeff Weikert
Supported Employment Manager
Jeff Weikert is the Supported Employment Manager. He joined Horizons in 2009 as a Supported Employment Consultant.  Originally from the White Mountains in New Hampshire, Jeff lived in North Carolina and Massachusetts before moving to Florida. Jeff graduated with a BS from East Carolina University and an MA from Salve Regina University in Rhode Island. He currently serves as the Head Basketball Coach for Okaloosa County Special Olympics and the Driving Instructor at Horizons.
E-mail Jeff Weikert: jweikert@horizonsfwb.com
Tracey Williams
Human Resource Manager
Tracey joined the Horizons team in February 2013 to fill a newly created position in support of the growing administrative and marketing functions at Horizons. Her primary job involves increasing brand awareness; incorporating social media; supporting all aspects of fundraising and charitable events; and community development through local affiliations with chambers of commerce and other local organizations. She will also pursue grants and alternate funding sources for Horizons, and expand chapter programs affiliated with state and national Arc organizations. Tracey moved to the area while she was serving active duty in the USAF in 1990. Other local experience includes Executive Director of the Navarre Area Board of Realtors and CEO/President of the Navarre Beach Area Chamber of Commerce. She is married to her husband Mark Williams and they share three children and a cat.
Email Tracey Williams: twilliams@horizonsfwb.com
Julie Nonnenamnn Petrushak
Manager
Julie Nonnenamnn Petrushak was raised in Mt.Clemens, MI which is about 10 miles north of Detroit. Julie married in 1976 and left shortly after, to begin an interesting 24 year adventure as an Air Force wife. Julie lived in Texas, Virginia, North Carolina, Upper Heyford U.K., Lakenheath U.K. and Iceland with her husband ending his career and their marriage at Eglin AFB, Florida. During this time they raised two children and travelled extensively. As a stay at home mother and wife, Julie was very involved in school activities and volunteered extensively with the Girl Scouts and Boy Scouts of America. As her children became older, she went to work with AAFES and the Navy Exchange as a procurement and operations clerk. Two years after moving to Crestview, Florida, Julie began her long and eventful career with Horizons. Originally hired in 1993 as a direct care staff at the Crestview ADT, Julie moved up to the manager position in 1995. Since then, she has managed In-Home Support, Community Res-Hab, Companion Service, Personal Care, Respite and Adult Day Training. Julie also spent a majority of her work day providing Supported Employment Services. Over the 17 years she has been with Horizons, Julie had the pleasure of watching Horizons expand and clients achieve goals they thought were unattainable. Many of her most memorable occasions were during trips with the Crestview ADT to Graceland, Nashville, Atlanta, and Orlando (on multiple occasions). Julie continues to plan recreational trips like a New Year's Eve Retreat at Adventure's Unlimited and Camp Horizons. One of Julie's largest goals is to not only provide excellent training and service to her clients, but to help enrich their lives through stimulating activities and new experiences.
Email Julie Nonnenamnn Petrushak: jpetrushak@horizonsfwb.com
Toni McCormick
Adult Services Manager
Toni McCormick has managed the Adult Day Center since 2002 and the Support Services department since 2005. Prior to becoming a manager, she worked as an ADT floor staff for a year and then was promoted to be and Employment Consultant in our Supported Employment Program for three years. Toni came to Horizons in the summer of 1998 as an intern/volunteer while she was working on her BA degree in Psychology with the University of West Florida. Once she completed her degree she accepted an employment opportunity with Horizons. She is considered a native of the area and attended the local schools starting with kindergarten at Plew Elementary, Ruckel Junior High, Niceville High School, and then eventually continuing your education after becoming a mother of two, a daughter and a son, at NWF State College (OWCC at the time) and UWF. Oddly enough, she has lived here most of her life even though she grew up in a military household.
Email Toni McCormick: tmccormick@horizonsfwb.com
Michael Murphy
Behavior Department Manager
Mike Murphy is a Florida Certified Behavior Analyst III, with and AA degree. Mike is responsible for completion of Functional Behavior Assessments, development of Individual Behavior Plans, training direct care individuals in implementation of behavior plans and ensuring the correct implementation of these plans across settings. Mike has been employed by Horizons of Okaloosa County for seventeen years. Prior to coming to Horizons, Mike was employed has as Program Manager and House Manager at Fort Walton Beach Developmental Center.
Email MIke Murphy: mmurphy@horizonsfwb.com